Flying to Gran Canaria has a big climate impact, where could you go instead?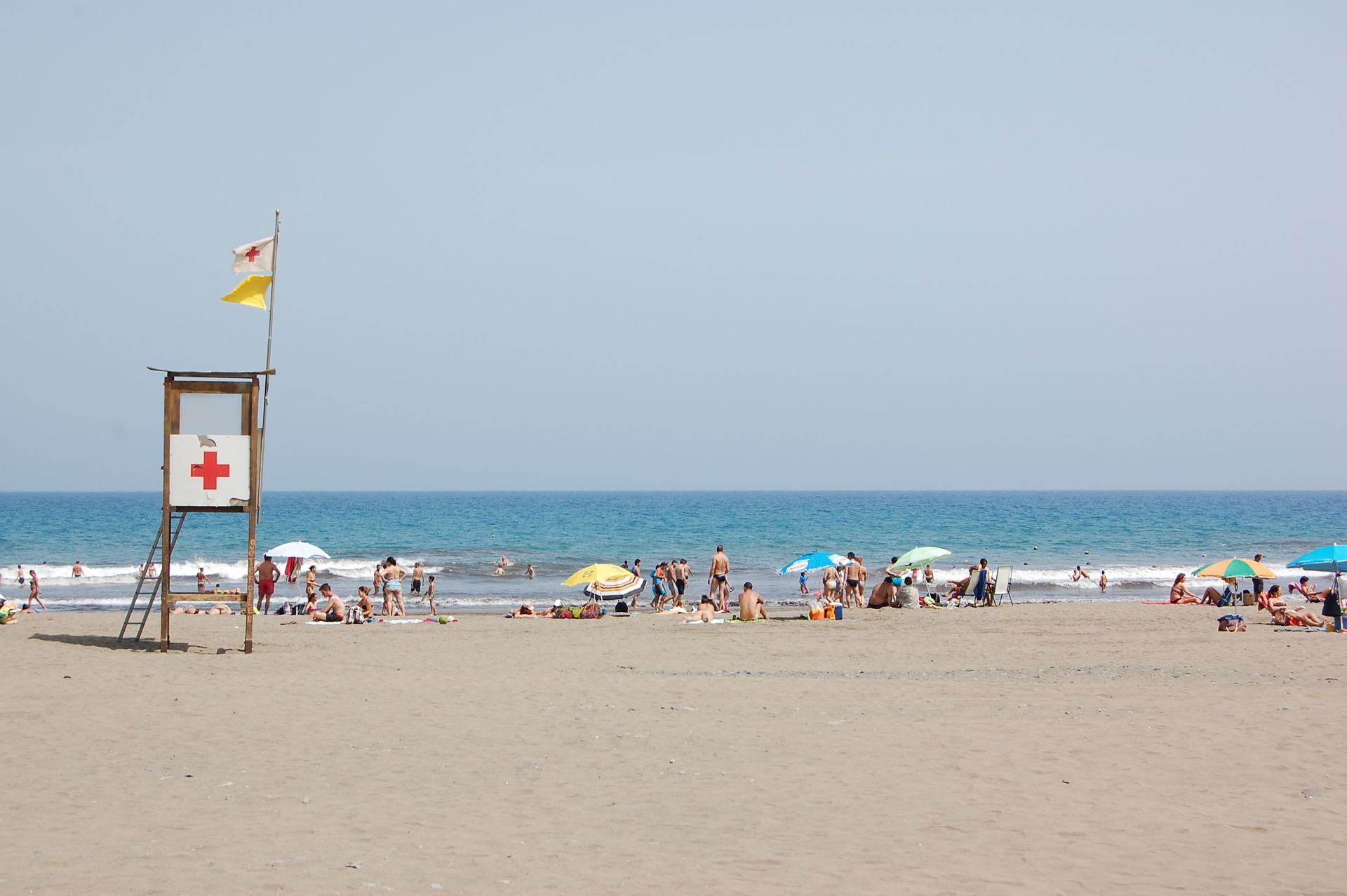 Flying to Las Palmas from Berlin: 3500 kg CO2
The carbon emissions for a family of four, flying from Berlin to Gran Canaria and staying there for two weeks are about 3500 kg.
Gran Canaria, known for its beautiful black lava and white sand beaches is a classic holiday destination that attracts more than 4 million visitors each year. But perhaps it's time to look elsewhere this time. Let's have a look at some options and compare this trip to a few train and bus-rides to other amazing destinations in Europe.
Five amazing vacation destinations in Europe, combined: 1500 kg CO2
With a combined climate impact much lower than a flight to Gran Canaria, you could go on ALL these trips without coming close to the carbon emissions for two weeks on the Canary Islands. With a total climate impact of less than 1500 kg for four people these train and bus trips are clearly the better choice for the climate.

See the historic city of Prague
Pragues historic buildings and narrow, winding streets are testament to its centuries-old role as capital of the historic region of Bohemia. This quirky city lies on the banks of the beautiful Vltava River that reflects the city's golden spires and the 9th century castle that dominates the skyline. From the Museum of Czech Cubism to the technicolour Jubilee Synagogue, from the castle to the river, Prague is a Bohemian capital in every sense.

Go skiing in the Alps
Take the train to the Tyrol alps and go skiing. Ischgl is a modern Alpine town with a population of about 1600 roughly half way up in the Paznaun Valley. Enjoy the slopes by day and the vibrant clubs at night!

See romantic Paris
The City of Light and Capital of Fashion welcomes you with amazing wine and the second highest number of Michelin-starred restaurants in the world. A large part of the city, including the banks of the Seine, is a UNESCO World Heritage Site and contains numerous iconic landmarks such as the Eiffel Tower, the Arc de Triomphe, Notre-Dame de Paris, the Louvre and the Moulin Rouge.

The beaches of Croatia
The city of Pula is located on Croatia's north-western Adriatic coast. It's a small thriving city full of ancient history and great food. What makes Pula special is how you can have a trip that is both a city break and a beach holiday! Pula has loads of beautiful beaches, a relaxed vibe and crystal clear seas.

Beautiful Rome
Rome, as a millennia-long centre of power, culture and religion, was the centre of one of the greatest civilisations ever, and has exerted a huge influence over the world over the last 2 500 years. With wonderful palaces, thousand-year-old churches and basilicas, grand romantic ruins, opulent monuments, ornate statues and graceful fountains, Rome has an immensely rich historical heritage and cosmopolitan atmosphere, making it one of Europe's and the world's most visited, famous, influential and beautiful capitals.
Where would you like to travel?
Compare the climate impact of your trip with different transport modes by using the Travel CO2 Climate Impact Calculator.